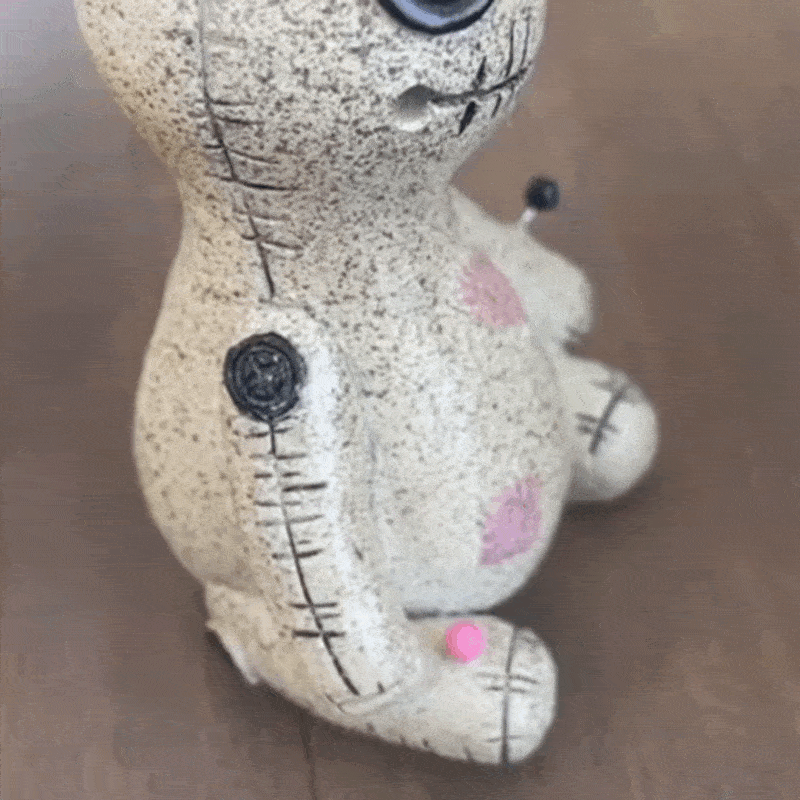 All-Natural Stress Relief
The Voodoo Incense Doll is designed to melt away stress and anxiety and fill you with a soothing calmness.

An Eye-Catching Piece
It's the perfect little addition to any room. The doll's super cute aesthetic makes it stand out from everything else. Not to mention how it's a perfect conversation piece too.
Amazing Benefits
🌟 Aids in deep, healing sleep
🌟 Improves focus and memory
🌟 Helps calm you down
🌟 Soothes physical aches & pains
🌟 Purifies the air around you
Create a Calm & Relaxing Atmosphere
The Voodoo Incense Doll will wither away all of the stress & tensions from your day. Use it in the living room, office, bedroom, meditation room, and wherever else you want.

I love it so much!!! The holder inside looked too small for my cone incenses but surprisingly they fit just right. Lol I can't tell you how in love I am! It shall go everywhere with me!!! ❣️🧿🙏