Hours of prototyping, testing, and perfecting have allowed us to deliver you the highest quality Keychain Spinner on the market.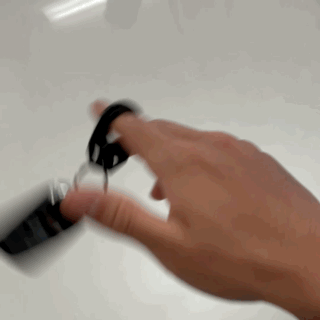 This Keychain Spinner spins faster, smoother, and better than ever before ensuring a satisfying spinning experience.
The textured inner ring and ergonomic frame makes it easier to do more difficult tricks and spins.

Each Keychain Spinner is assembled by hand and tested thoroughly before shipment.

Constructed with high-grade materials.