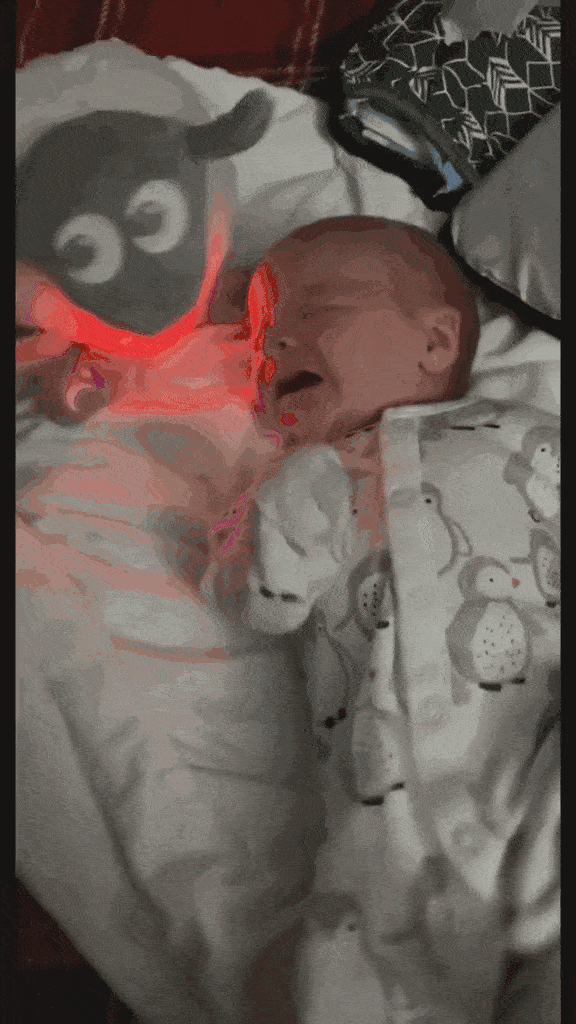 They are expertly designed using sleep science to help little ones who struggle to settle at night.
This uber-cute cuddly toy mimics the comfort of the womb with a soft red melatonin-inducing glow and a selection of 'pink and white noise' soothing sounds, including an actual recording of a heartbeat and womb, to lull newborns and toddlers into a peaceful sleep.
ewan Deluxe features an intelligent MoonMode smartCRY sensor, which is cleverly designed to automatically activate when baby stirs in the night, helping to resettle them, meaning Ewan can effortlessly work his magic and ensure the entire family can get a great night's sleep!
The smartCRY sensor listens for 4 hours - if your baby does not stir, it will automatically switch off, to help conserve battery life. Better still, the Deluxe also has a removable control pod so ewan can be washed, keeping him clean and healthy!
features and benefits
- Soft cuddly toy with light and sound features to lull baby into a peaceful sleep. The intelligent MoonMode smartCRY sensor automatically activates when the baby stirs in the night.
- 5 soothing sounds: shush, vacuum cleaner, rainfall, harp melody, and a recording of the womb. All sound sequences feature a resting heartbeat in the background - not computer generated.
- Light and sound displays feature a 20-minute timer with automatic shut-off and volume control.
- Soft red glow mimics the womb environment to help comfort and soothe.
- Attaches easily to cot bars, pushchairs, and car seats using Velcro tail.
- Removable control pod so Ewan Deluxe can be machine washed.
- Requires x3 AA batteries (LR06 1.5V max).
We highly recommend that you use high-quality rechargeable AA batteries with Ewan Deluxe. If you have 2 sets and rotate them, then you will always have fresh batteries to hand! This will work out much more economical, plus you'll be helping conserve energy and the planet too!
If the cry sensor in your Deluxe suddenly stops working or keeps switching itself off, then you need to charge its batteries. The control pod has single button activation and/or smartCRY sensor which automatically activates when the baby cries. Pod plays 5 different soothing sounds and has an optional red glowing LED. The pod is concealed in a pouch pocket inside the toy.