Boost Your Beard Growth For A Youthful Appearance 10X Faster!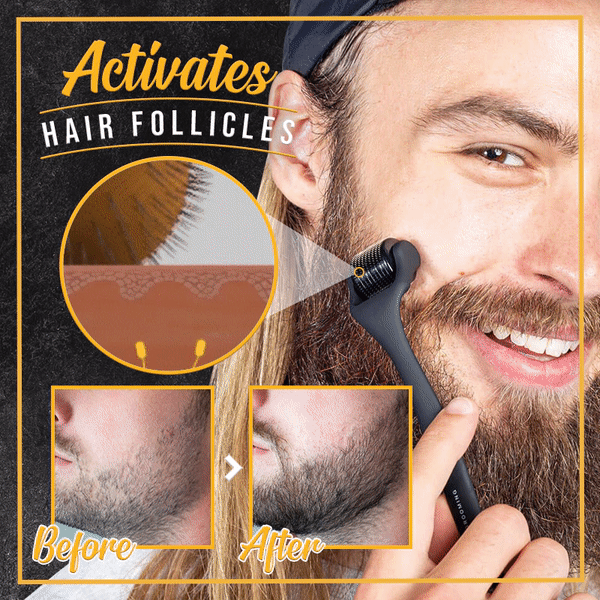 FEATURES
With our premium Titanium Beard Roller to help stimulate dormant beard follicles and our Beard Growth Serum which brings the exact nutrients to your hair follicles that they need to grow, this beard growth kit gives you everything your beard needs to grow in long and healthy!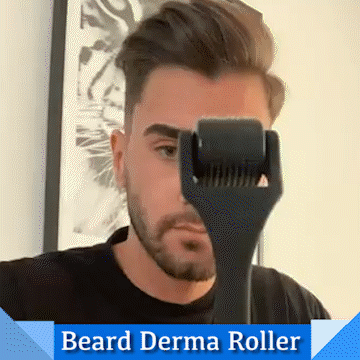 See Results in 4-8 Weeks! Our beard growth kit was formulated to bring results within 4-8 weeks by using the powerful combination of our titanium beard roller and our potent beard growth serum that's packed with nutrients your hair follicles need to grow. When using both of these together, you will see your beard hair growing in faster than you'd expect!
Made with 100% All Natural Ingredients - Unlike other brands out there, we only use all-natural ingredients, which means you're giving your beard and your skin the best possible ingredients to help increase growth, and to keep your hair & skin healthy, strong, and moisturized.
Titanium Beard Roller - Our Beard Roller is the best beard growth tool on the market. Made with 540 small titanium needles, our derma roller promotes beard growth by activating blood flow under your skin, which increases the number of nutrients coming to your hair follicles. The Beard Growth Serum helps bring added nutrients straight to your follicles to increase growth, strength, and overall health.
HOW TO USE 
Apply 2 pumps of beard oil with the roller after washing your face. We recommended using the beard roller 2-3 times a week for best results. Wash the roller with warm water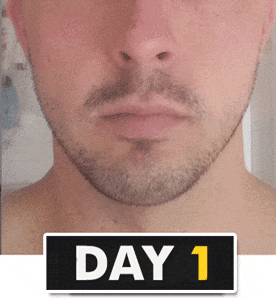 THE ACTIVATOR SERUM - THE ULTIMATE GROWTH FUEL FOR YOUR BEARD.
Ingredients: Contains 100% natural, active ingredients which have been scientifically proven to increase hair growth.
Risk-free: Tested and approved by dermatologists. The application does not pose any risk to your skin.
Suitable for all types of beards: Specially designed for effective results on all types of beards.
Maximum efficiency: The Activator will improve your beard growth together with The Beard Roller. It does so by creating the best micro-environment to reactivate hair growth.