Piaogeus™ - The Toy You Have Never Seen Before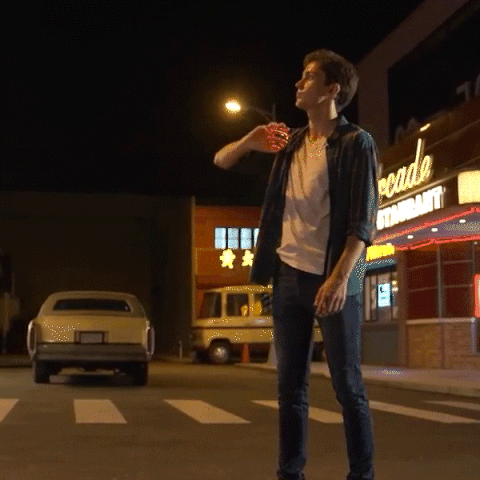 Piaogeus™is a mind-blowing flying ball with an ingenious hidden drive mechanism that can perform incredible aerobatic tricks and stunts.It's simple to masterin just a few minutes and a total blast to play aloneor with friend sand family. It canfly anywhere, it's agreat giftand is the absolutecure for boredom!
100% SAFE FOR CHILDREN - Keep your kids entertained for hours! Piaogeus™trains hand-eye coordination and makes for a fun workout - physically and mentally.
🌟 As Seen on TikTok 🌟
It features an aerodynamic enclosed orb design allowing it to effortlessly glide through air leading to an extremely fun and addicting experience. Toss it up and watch it fly, float, glide, and climb before hovering back to your hand like magic!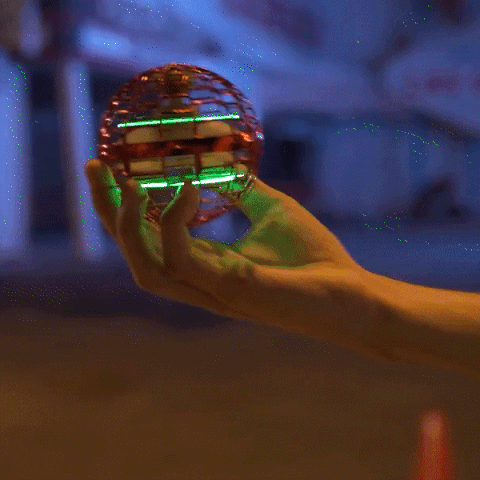 Quality and The Coolest Flying:
The flying fidget spinner will enrich your creativity when you control this magic ball with your skills and some tricks. By flexing different throwing angles and speeds, the light-up ball drones can achieve different flight routes through the air.

Safe Design and Durability: Drop – resistant structure protects the Piaogeus™ from trauma caused by falls, makes the outdoor ball toy very durable when playing. The protective shell of fly ball can hold up to the impact of us passing it back and forth and repeated crashes many times.
Rechargeable Design: Built-in rechargeable battery with fast charging time. Our Flying Spinner can be charged through any USB port. A 25-minute charge gives your flying ball 30 minutes of operating time.

Play Anytime and Anywhere: Enjoying happiness with your family and your friend at any time with boomerang flying ball toy, this boomerang ball is touchable, flexible, and lightweight, not restricted by space. The flying space orb can be played easily both indoors and outdoors.
Great Novelty Toy:
The Piaogeus™will surprise your kids, friends, families at parties, leisure games or any activities etc. The ball light is a great gift for the birthday, Christmas, leisure games, family games, class games and other many occasions.
Throw your flying ball into the air and watch it smoothly curve in the air to make a rendezvous with your original throwing hand. Yes, it really does this.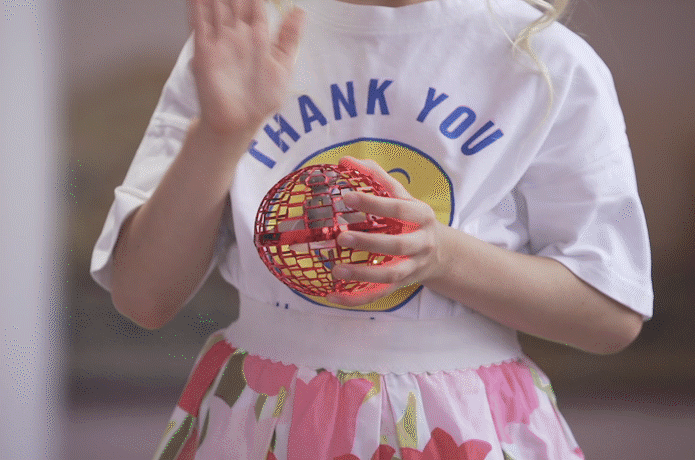 PRODUCT SPECIFICATIONS
Suitable Age: above 5 ages under adult supervision
Color: Blue, Red, Purple